CAUSES OF POOR QUALITY CASING OF DIRECTIONAL WELLS AT THE DRILLING DEPARTMENT «UKRBURGAZ» AND METODS FOR THEIR ELIMINATION
Keywords:
wellbore profile; casing string; well casing; complication, damage and failures; non-admission of strings.
Abstract
The analysis of modern studies and field data relating to directional wells casing at the enterprises of "Ukrburgas" drilling company has been carried out in the article. In particular, complications with casing strings, which happened when casing directional wells at these enterprises, data on the non-admission of casing strings to the total depth, a brief description of works aimed at restoring the quality of well casing, are considered. Main reasons of complications, damages and failures during well casing process have been determined. It has been found out that casing string failures mostly happened in the areas of intensive wellbore deviation. The reasons of directional wells poor quality casing taking into account the results of new theoretical, experimental and field research have been systemized. Cases of wells poor quality casing are supposed to be divided into two groups: 1) casing strings damage, 2) non-admission of casing strings to the total depth and violation of string integrity. Each of the groups is classified in accordance with the types of poor casing. The main reason of directional wells poor quality casing are failures caused by wrong casing strength calculations, violation of casing well technology, casing strings wear, mining and geological conditions. The non-admission of the columns to the total depth and poor-quality joining of sections are minor, which arise due to the low passability of the well, inaccurate determination of the depth of the well, geological conditions, etc. Measures to prevent complications, damages and accidents during well casing, in particular, work on forming the necessary wellbore profile, maintaining the design parameters of drilling fluid, and compliance with the requirements of enterprise standards during preparation works, lowering, cementing and final casing works have been worked out.
References
Abramov A.A., Izmajlov L.B. Klassifikacija povrezhdenij obsadnyh kolonn. Burovye rastvory i kreplenie skvazhin: tr. VNIIKRneft. Krasnodar, 1971. P. 13-18.
Fedorova N.G. Raschet parametrov osta-tochnoj prochnosti obsadnyh kolonn. Neftjanoe hozjajstvo. 2003. No 6. P. 40-41.
Kiselman M.L. Iznos i zashhita obsadnyh kolonn pri burenii glubokih skvazhin. M. : Nedra, 1971. 208 p.
Komnatnyj Ju.D. Klassifikacija faktorov, opredeljajushhih germetichnost' rez'bovyh soedinenij obsadnyh kolonn. Tehnika i tehnologija promyvki i kreplenija skvazhin: tr. VNIIKRneft. Krasnodar, 1982. P. 122-125.
Pustovojtenko I.P. Preduprezhdenie i likvidacija avarij v burenii. M. : Nedra, 1988. 294 p.
Bulatov A.I., Rjabchenko V.I., Sidorov N.A. Gazoprojavlenija v skvazhinah i bor'ba s nimi. M. : Nedra, 1969. 280 p.
Bulatov A.I. Tehnologija cementirovanija neftjanyh i gazovyh skvazhin. M. : Nedra, 1983. 256 p.
Karaev A.K., Sarojan A.E., Shirinzade S.A. Obsadnye kolonny dlja glubokih skvazhin. M. : Nedra, 1971. 160 p.
Analiz prichin nekachestvennogo kreplenija skvazhin na burovyh predprijatijah tresta "L'vovneftegazrazvedka" / A.A. Fedorov, Ja.S. Kockulich, A.M. Skachedub [i dr.]. Refer. inform. o zakonchennyh nauchno-issledovatel'skih rabotah v vuzah USSR. 1975. No 9.
Analiz prichin povrezhdenij obsadnyh kolonn v jekspluatacionnyh i vodonagnetatel'nyh skvazhinah mestorozhdenij Prikarpat'ja / A.A. Fedorov, Ja.S. Kockulich, M.N. Chuchvich [i dr.]. Razvedka i razrabotka neftjanyh i gazovyh mestorozhdenij. 1976. No 13. P. 73-75.
Fedorov A.A. Kockulich Ja.S. O klassifikacii povrezhdenij obsadnyh kolonn i ih prichin. Neftepromyslovye truby: tr. VNIITneft. 1974. Vyp. 4. P. 68-72.
Kovbasiuk I.M., Martsynkiv O.B., Kovbasiuk M.I., Martsynkiv B.O. Analiz, systematyzatsiia ta otsiniuvannia vahomosti faktoriv, shcho sprychyniaiut neiakisne kriplennia pokhylo-skerovanykh sverdlovyn ta bokovykh stvoliv. Rozvidka ta rozrobka naftovykh i hazovykh rodovyshch. 2016. No 1 (58). P. 52-59.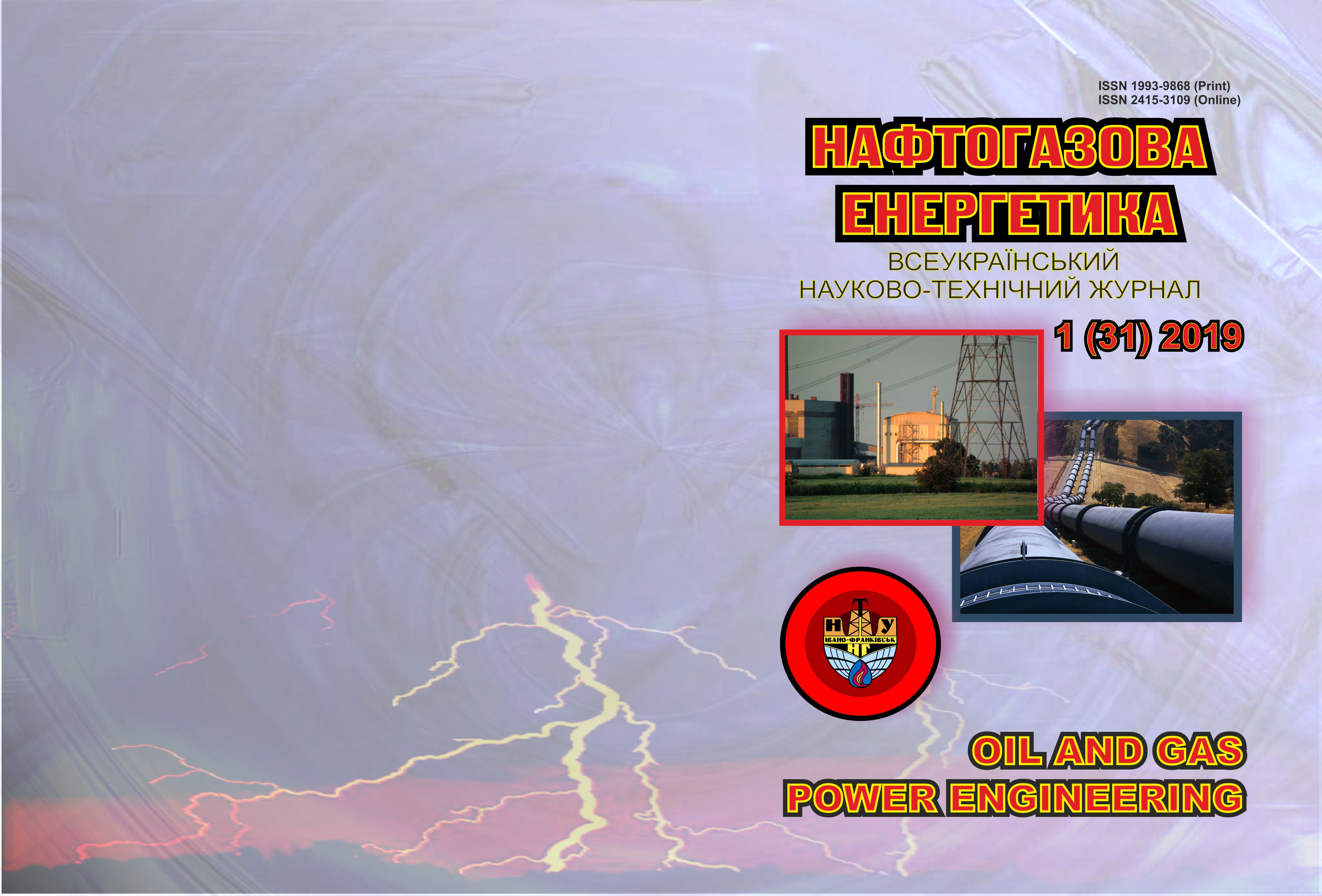 Downloads
How to Cite
Kovbasiuk, I. M., Martsynkiv, O. B., & Martsynkiv, B. O. (2019). CAUSES OF POOR QUALITY CASING OF DIRECTIONAL WELLS AT THE DRILLING DEPARTMENT «UKRBURGAZ» AND METODS FOR THEIR ELIMINATION. Oil and Gas Power Engineering, (1(31), 26–35. https://doi.org/10.31471/1993-9868-2019-1(31)-26-35
Section
SCIENTIFIC AND TECHNICAL PROBLEMS OF PETROLEUM ENGINEERING