THE COMPUTERIZED RESEARCH DURING OIL AND GAS THREADS TURNING
Keywords:
: biofuel, biogas, natural gas, research, biogas plant, production, purification, hydrogen sulfide, biomethane.
Abstract
The deficit of motor fuel for explosion engine requires improvement aimed at fuel burn decrease by maximum engine's capacity, as well as, at using biofuel and its various mixtures along with common oil-based fuel. In motor engines the combustion reaction converts the oil fuel energy into heat, and then into mechanical operation. As the result of combustion, toxic components are formed. They are thrown out by engines as waste gases. The waste gases are combined with waste products of burning from oil-based fuel or in additives to energy sources and masses. This problem is partly solved by using biofuel that is burnt better and has less harmful substances in its combustion materials. The possibilities and prospects for use, improvement of biogas cleaning and composition from animal products are analyzed. The advantages and disadvantages of biogas as automotive fuel are examined.
References
1 Биогаз [Електронний ресурс]. – Режим доступу: http://danosha.com.ua/ua/vyrobnytstvo/biohaz.html
2 Биогаз [Електронний ресурс]. – Режим доступу: https://uk.wikipedia.org/wiki/Біогаз
3 Биогаз. Теория и практика / В. Баадер,Е. Доне, Б. Бренндерфер. – М.: Высшая школа, 1982. – 211 с.
4 Біопалива (технології, машини, обладнання) / [Дубровін В.О., Корчемний М.О., Масло І.П. та ін.] – К.: ЦТІ «Енергетика і електрифікація», 2004. – 256 с.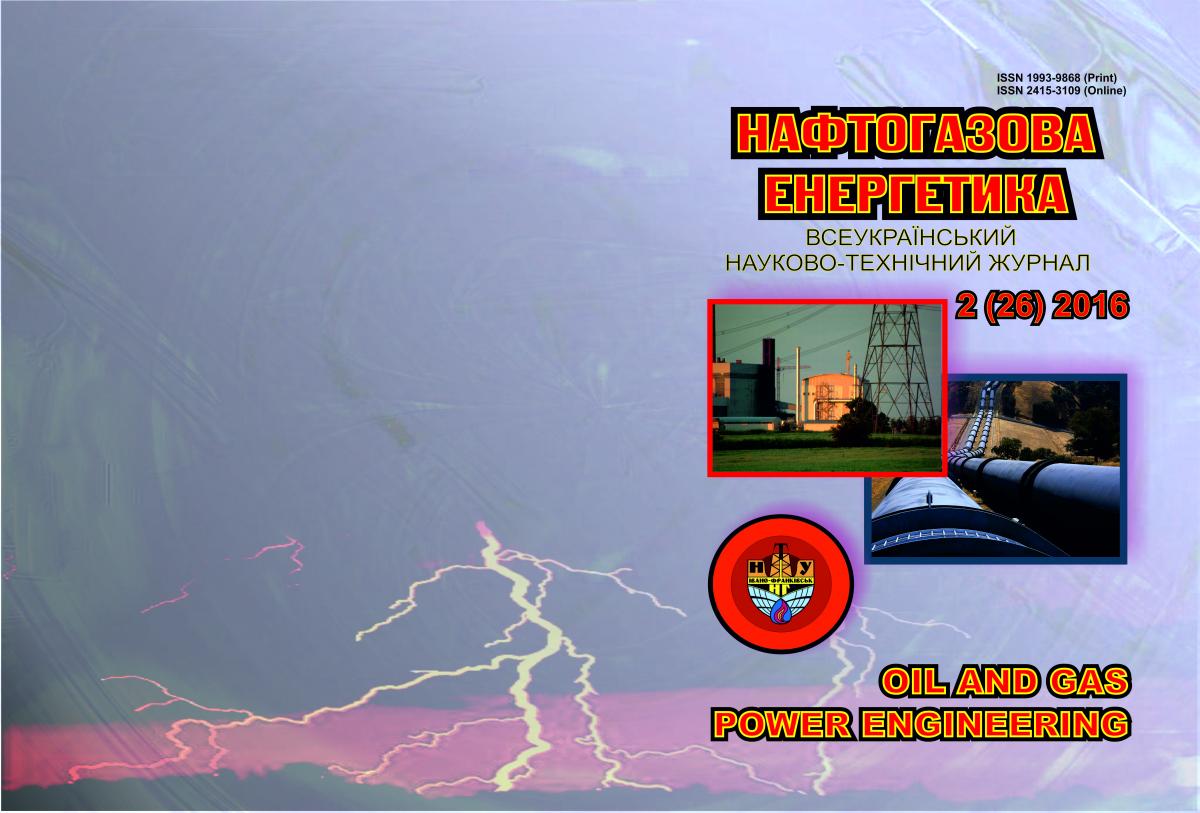 Downloads
How to Cite
Козак, Ф. В., Дикун, т. В., Гаєва, Л. І., & Шикор, с. Р. (2016). THE COMPUTERIZED RESEARCH DURING OIL AND GAS THREADS TURNING. Oil and Gas Power Engineering, (2(26), 85–88. Retrieved from https://nge.nung.edu.ua/index.php/nge/article/view/395
Section
SCIENCE AND MODERN TECHNOLOGIES