METHODS AND WAYS OF ORGANIZING WEB-ORIENTED UNIFIED SUPERVISORY SYSTEMS OF COMPRESSOR STATIONS ON THE BASIS OF SCADA WINCC
Keywords:
SCADA WinCC, standardization of control procedures, dispatching control compressor stations (DC CS), WEB-oriented control system, DDE-server.
Abstract
The composition and the functional purpose of the SCADA WinCC (Windows Control Center) program units for the tests complex solving and the compressor station dispatching control (DC CS) procedure unification are analyzed.
The methods and ways of organizing WEB-oriented supervisory systems of compressor stations on the basis of client-server structure SCADA WinCC V7.0 are suggested.
The gas distribution station's (GDS) object control system project is designed based on the optional package WEB-Navigator SCADA WinCC equipment and Simatic S7.
The DC CS component's work regimes are investigated by the way of hardware and software operation simulation using the test signals, which was developed in MS Excel.
References
1 SIMATIC WinCC. Визуализация процессов совместно с Plant Intelligence. – Siemens. – 2010. – 52 p.
2 Заміховський Л.М. Розроблення методики проектування апаратно-програмних засобів для систем управління і діагностування об'єктами нафтогазового комплексу / Л.М.Замі-ховський, М.Я.Николайчук, І.Т.Левицький, І.В.Назаренко: Звіт про науково-дослідну роботу №36/2010 (№ держреєстрації 0110U004613). – Івано-Франківськ, 2010. – 88 с.
3 Николайчук М.Я. Організація інформа-ційних каналів промислового зв'язку та їх діагностування в системах диспетчерського керування компресорними станціями на базі обладнання Simatic S7-300 / М.Я.Николайчук, І.В.Назаренко // Наукові вісті Галицької академії. – 2009. – № 2(16). – С. 37 44.
4 SIMATIC HMI. WinCC V7.0 SP2. WinCC/WebNavigator Documentation. – Siemens. 07/2010. – 130 p.
5 SIMATIC.DDE Server Configuration and Administration. User Manual (C7900-G7076-C807-01) Version 2. – Siemens. – 1996. – 126 p.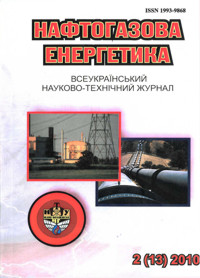 Downloads
How to Cite
Николайчук, М. Я., & Назаренко, І. В. (2010). METHODS AND WAYS OF ORGANIZING WEB-ORIENTED UNIFIED SUPERVISORY SYSTEMS OF COMPRESSOR STATIONS ON THE BASIS OF SCADA WINCC. Oil and Gas Power Engineering, (2(13), 53–63. Retrieved from https://nge.nung.edu.ua/index.php/nge/article/view/261
Section
PHYSICAL AND TECHNICAL PROBLEMS OF ENERGY CARRIERS TRANSPORTATION STORAGE