Стенди для випробовувань натурних і модельних редукторів верстатів-гойдалок
Abstract
a stand for the test of reducing gears in two variants is offered, where two reducing gears simultaneously are tested.
Construction of stand is designed depending on the amount of the same type reducing gears, from the volume of repair of reducing gears on one repair enterprise. The petroleum equipment collected after repair must answer the technical requirements.
Quality of repair is determined from data of actual operating descriptions of machine and clearness of cooperation of separate assemblies and aggregates.
References
1 Анурьев В.И. Справочник конструктора-машиностроителя. Том 1. – М.: Машиностро-ение, 1980.
2 Раабен А.А. Шевалдин Н.Х. Максутов Н.Х. Монтаж и ремонт бурового и нефте-промышленного оборудования. – М.: Недра, 1980.
3 ГОСТ ИСО 10816. Вибрация. Контроль состояния машин по результатам измерения вибрации на невращающихся частях
4 ГОСТ ИСО 7919/3-2002 Вибрация. Конт-роль состояния машин по результатам измере-ния вибрации на вращающих валах. Промышленные машины и комплексы.
5 Русов В.А. Спектральная вибродиагнос-тика. – 1996 // www.vibrocenter.ru/book.htm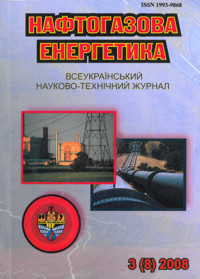 Downloads
How to Cite
Копей, Б. В., Стефанишин, О. І., Копей, В. Б., & Шостаківський, І. І. (2008). Стенди для випробовувань натурних і модельних редукторів верстатів-гойдалок. Oil and Gas Power Engineering, (3(8), 50–54. Retrieved from https://nge.nung.edu.ua/index.php/nge/article/view/186
Section
POWER ENGINEERING, CONTROL AND DIAGNOSTICS OF OIL AND GAS COMPLEX FACILITIES