Associated petroleum gas and its impact on the typical gas gathering systems operation
V. P. Horin

PJSC "Ukrnafta", Dolyna gas processing plant, Pasichnian gas processing workshop; 78431, Ivano-Frankivsk region, Nadvirna district, Pniv village, Sichovykh Striltsiv str., 151, phone 098 5386244

D. F. Tymkiv

IFNTUOG; 76019, Ivano-Frankivsk, Karpatska str., 15, phone (0342) 727133
Keywords:
gas gathering system, composition analysis, field, contamination, petroleum gas
Abstract
This paper is dedicated to the urgent issue of energy security in terms of optimization for subsequent continuous operation of typical gas gathering systems which have been operating for quite a long time. Typical composition analysis of gas, gas condensate and oil fields of Ukraine have been introduced, the problem of how condensate contamination at a certain kilometer of gas gathering network is formed has been solved. Moreover it has been determined how they affect the operation modes of gas gathering systems and petroleum gas treating equipment.
References
Офіційний сайт Operator Gazociągów Przesyłowych GAZ-SYSTEM S.A.. TRANS MISSION NETWORK CODE of the polish section of the transit gas pipeline system jamal – Europe. Warsaw, January 2014. [Электронный ресурс]. Режим доступу: http://en.gaz-system.pl.
Братах М.И. Математическая модель залпового выброса жидкости из полости газопровода / М.И. Братах, В.Г. Топоров, Е.П. Варавина, Кутя М.М. // Інтегровані технології та енергозбереження. – 2012. – №1. – С. 37-43.
Братах М.І. Математична модель залпового викиду рідини з порожнини газопроводу / М.І. Братах, В.Г. Топоров, І.М. Рузіна, А.В. Соболєва // ХVІІІ (ежегодная) Международная научно-техническая конференция "Экологическая и техногенная безопасность, охрана водного и воздушного бассейнов, утилизация отходов" (07-11 июня 2010 г., г.Бердянск): Сб. научн. Трудов. – 2010. – С.444-452.
Братах М.І. Щодо питання запобігання залпових викидів рідини з порожнини газопроводів / М.І. Братах, Р.В. Малітовський, З.В. Шеїна // Питання розвитку газової промисловості України: Зб. наук. праць. – Харків: УкрНДІгаз. 2007. – Вип. ХХХV. – С. 120-124.
Официальный сайт ОАО «СИБУР холдинг». Компонентный состав попутного нефтяного газа [Электронный ресурс]. Режим доступа: http://www.sibur.ru.
Официальный сайт ОАО «СИБУР холдинг». Производство и использование попутного нефтяного газа в России в 2010 году [Электронный ресурс]. Режим доступу: http://www.sibur.ru.
Официальный сайт ОАО «СИБУР холдинг». Попутный газ последних ступеней сепарации. Компримирование низконапорного ПНГ [Электронный ресурс]. Режим доступу: http://www.sibur.ru.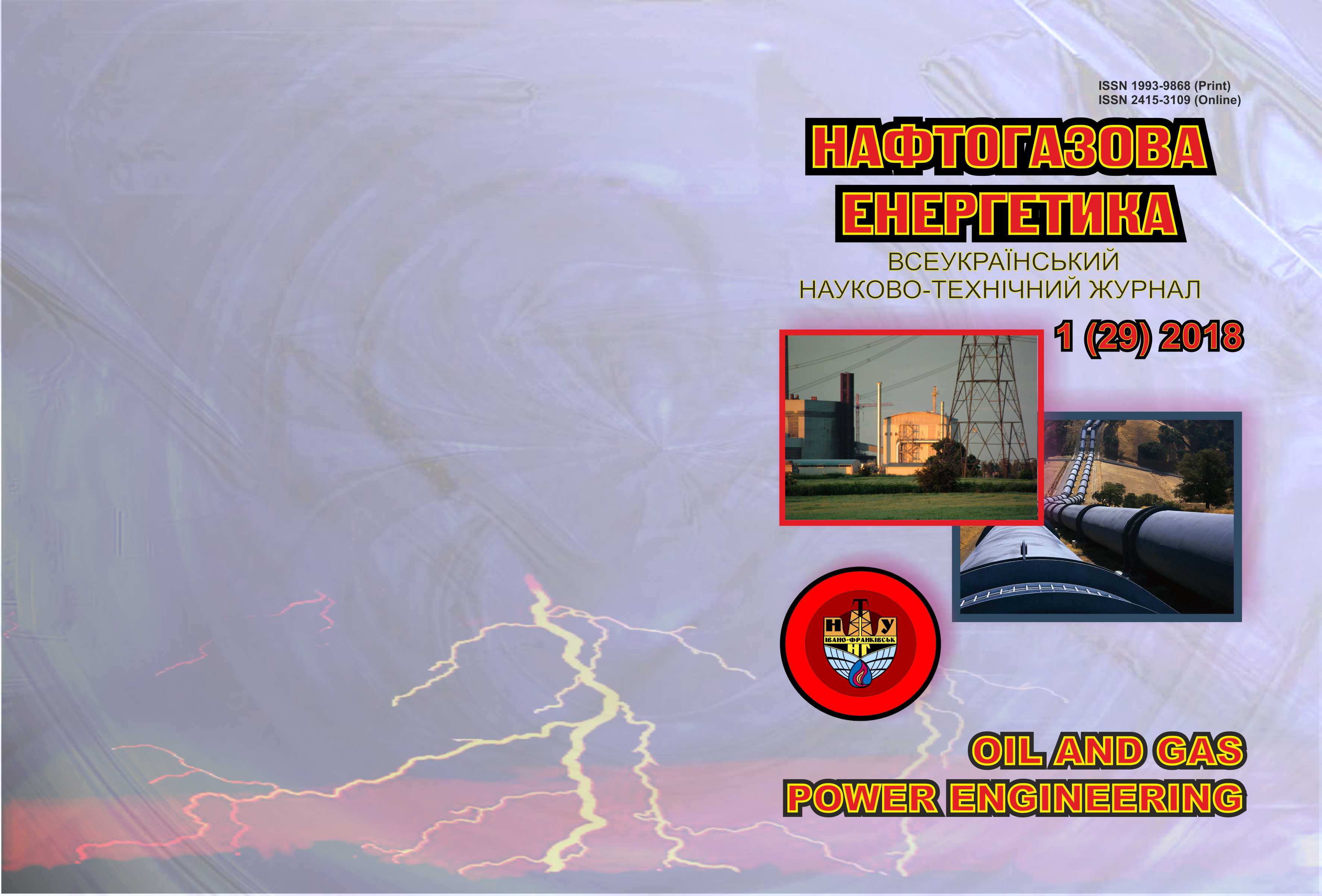 How to Cite
Horin, V., & Tymkiv, D. (2018). Associated petroleum gas and its impact on the typical gas gathering systems operation. Oil and Gas Power Engineering, (1(29), 7-10. https://doi.org/10.31471/1993-9868-2018-1(29)-7-10
Section
PHYSICAL-TECHNICAL PROBLEMS OF ENERGY CARRIERS RECOVERY