Intelligent system for object recognition on optical images using cascade neural networks
M. V. Shavranskyi

IFNTUOG; 76019, Ivano-Frankivsk, Karpatska str., 15, phone (0342) 727167

A. V. Kuchmystenko

IFNTUOG; 76019, Ivano-Frankivsk, Karpatska str., 15, phone (0342) 727167
Keywords:
intelligent system, object recognition, optical images, cascade neural networks, model
Abstract
The paper is devoted to increasing the accuracy of the classification of objects on optical images by developing a structure, model and method of teaching the combined neural network and creating on its basis an intelligent image recognition system for tasks of the oil and gas industry - diagnostics, forecasting of emergency situations of technological objects.
References
Julesz B. Visual pattern discrimination // IRE Trans. Inform. Theory. – 1962. Vol. IT-8. – P. 84-92.
Hayes K.C., Jr., Shah A.N., Rosenfeld A., Texture coarseness: Further experiments // IEEE Trans. Systems, Man, and Cybernetics (correspondence). – 1974. – SMC-4, 5. – P. 467-472.
Laws K. I. Rapid texture identification // Proc. SPIE. – 1980. – Vol. 238. – P. 376-380.
Kato Z., Zeroubia J., Berthod M. Unsupervised parallel image classification using Markovian models // Pattern Recognition. – 1999. – Vol. 32. – P. 591-604.
Уоссермен, Ф. Нейрокомпьютерная техника: Теория и практика. – М.: Изд. дом Мир, 1992. – 240 с.
Kononenko I., Bratko I. and Riskar E. Experiments in Automatic Learning of medical Diagnostic rules. – Ljubljana: Jozef Stefan Institute. – 1984. – 241p.
Broomhead, D. S.; Lowe, David (1988). Radial basis functions, multi-variable functional interpolation and adaptive networks (Technical report). RSRE. 4148.
Nauck, Detlef. A fuzzy perceptron as a generic model for neuro-fuzzy approaches / Proc. Fuzzy-Systeme'94, Munich, October 1994.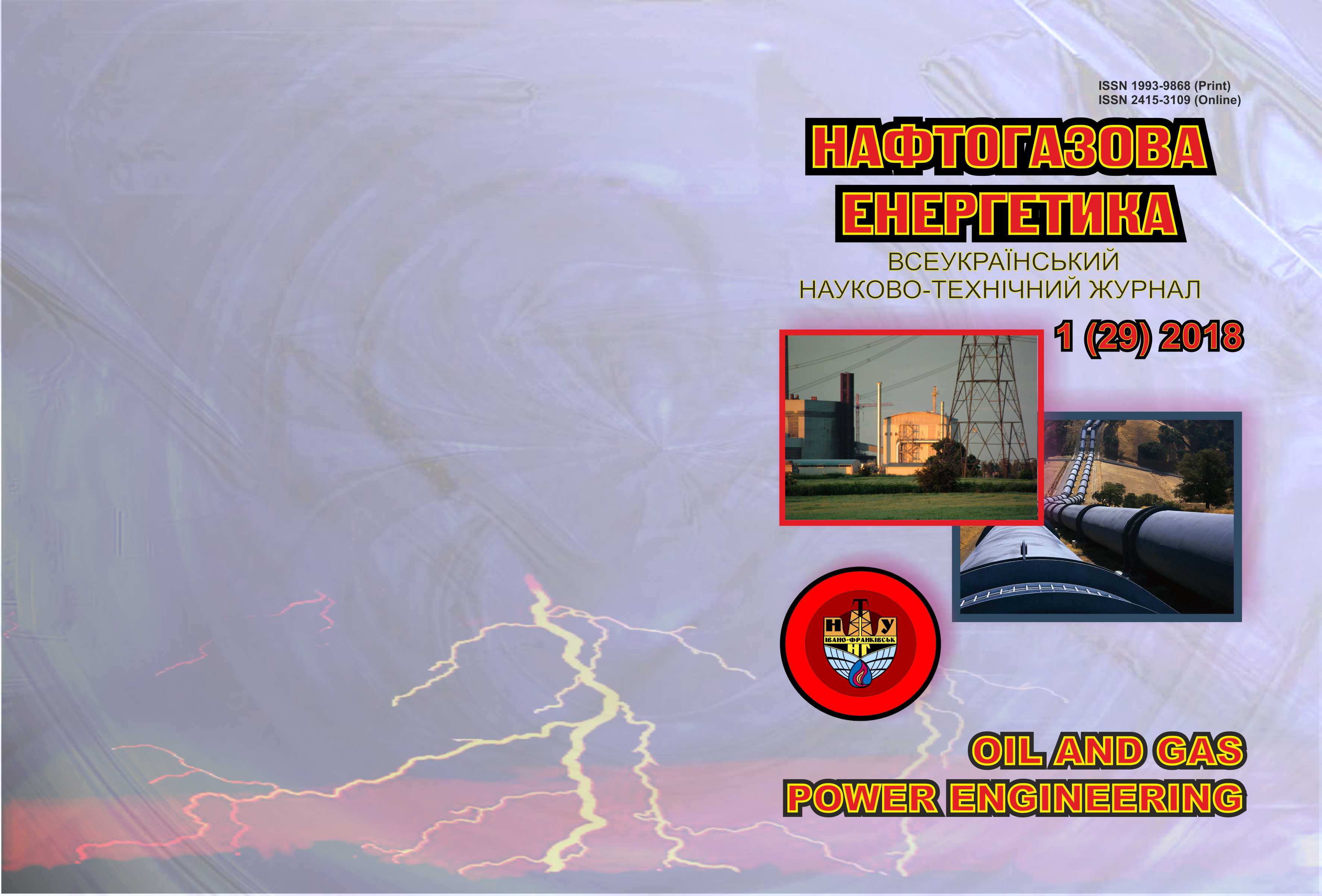 How to Cite
Shavranskyi, M., & Kuchmystenko, A. (2018). Intelligent system for object recognition on optical images using cascade neural networks. Oil and Gas Power Engineering, (1(29), 50-55. https://doi.org/10.31471/1993-9868-2018-1(29)-50-55
Section
SCIENCE AND MODERN TECHNOLOGIES