The influence of heat treatment of non-Newtonian oil to energy losses in the main oil pipeline
L. D. Pylypiv

IFNTUOG; 76019, Ivano-Frankivsk, Karpatska str., 15, phone (0342) 727139
Keywords:
non-Newtonian oil, heat treatment, hydraulic losses, main oil pipeline
Abstract
The method of thermo-hydraulic calculation of the oil pipeline under conditions of non-Newtonian oil pumping after heat treatment has been improved. The quantitative and graphic dependence of the influence of heat treatment of non-Newtonian oil to hydraulic and energy losses in the pipeline has been established based on a comprehensive comparative calculation of a model main pipeline.
References
Пилипів Л.Д. Дослідження впливу термообробки високов'язкої долинської нафти на її реологічні та транспортабельні властивості // Нафтогазова галузь України. – 2015. – №1 (13). – С. 18-20.
Тугунов П.И., Новоселов В.Ф. Транспортирование вязких нефтей и нефтепродуктов по трубопроводам. – М.: Недра, 1973. – 89 с.
Коршак А.А. Специальные методы перекачки: Конспект лекций. – Уфа: Фонд содействия развитию научных исследований, 2000. – 211 с.
Пилипів Л.Д. Особливості будови твердих вуглеводнів та їх вплив на рух нафти трубопроводами // Нафтогазова енергетика. – 2013. – № 1(19). – С. 60-67.
Середюк М.Д., Пилипів Л.Д. Трубопровідний транспорт високов'язких вуглеводнів: навчальний посібник. – Івано-Франківськ: ІФНТУНГ, 2013. – 347 с.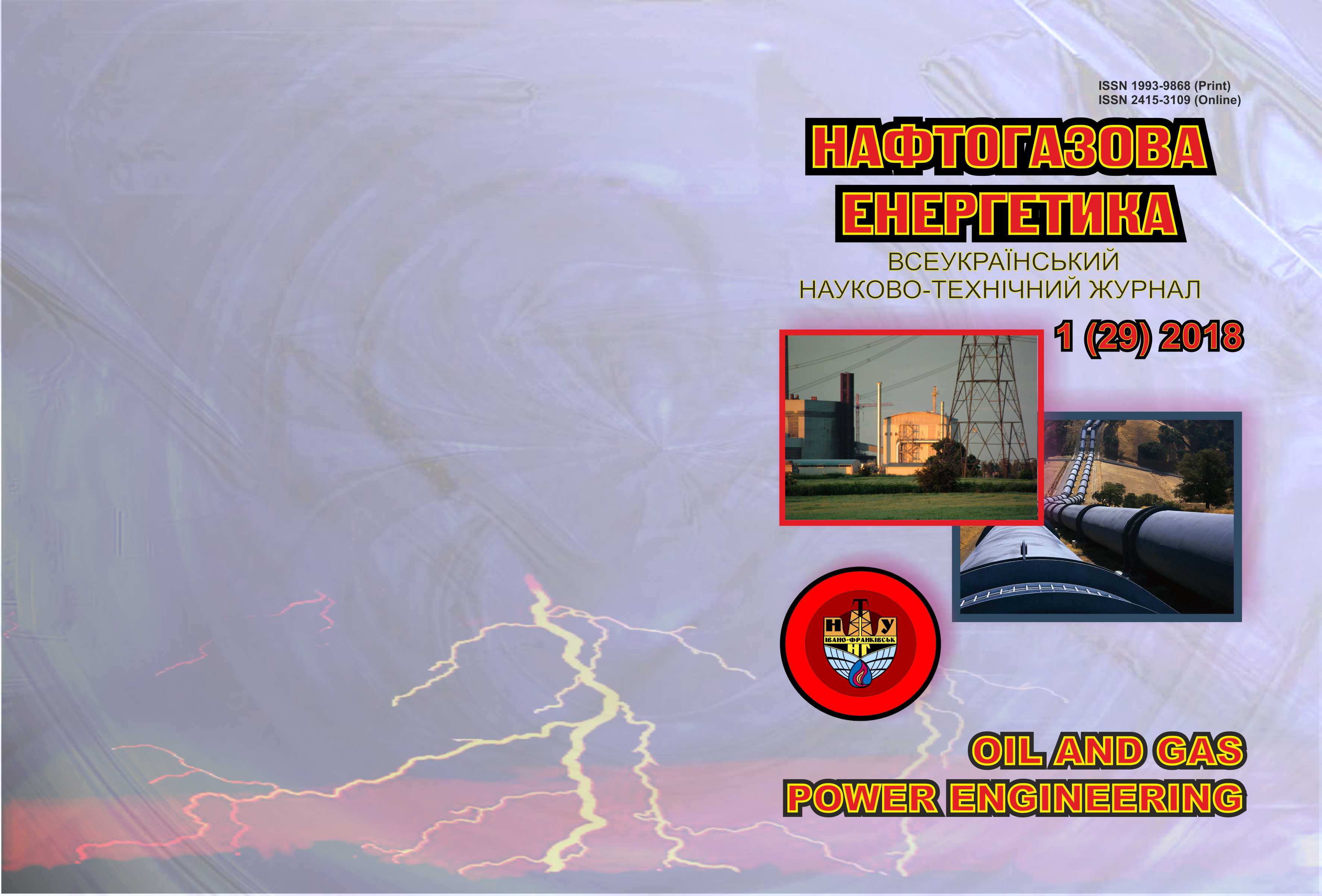 How to Cite
Pylypiv, L. (2018). The influence of heat treatment of non-Newtonian oil to energy losses in the main oil pipeline. Oil and Gas Power Engineering, (1(29), 18-25. https://doi.org/10.31471/1993-9868-2018-1(29)-18-25
Section
PHYSICAL AND TECHNICAL PROBLEMS OF ENERGY CARRIERS TRANSPORTATION STORAGE