ПРОГРАМНЕ ЗАБЕЗПЕЧЕННЯ СИСТЕМИ УПРАВЛІННЯ ЕНЕРГОРЕСУРСАМИ ІВАНО-ФРАНКІВСЬКОГО НАЦІОНАЛЬНОГО ТЕХНІЧНОГО УНІВЕРСИТЕТУ НАФТИ І ГАЗУ
В. Б. Кропивницька

ІФНТУНГ, 76019, м. Івано-Франківськ, вул. Карпатська, 15, тел. (0342) 504521

Т. Г. Гарасимів

ІФНТУНГ, 76019, м. Івано-Франківськ, вул. Карпатська, 15, тел. (0342) 504521

С. М. Гаврилко

ІФНТУНГ, 76019, м. Івано-Франківськ, вул. Карпатська, 15, тел. (0342) 504521
Abstract
In the article the question of computer system of account of power mediums software development is examined|consider| in the conditions of IFNTUNG, which|what| targets at the conduct|support| of account of indexes|metric| of meters, possibility|potentialitie| of real-time verification of charges of energy.
References
1 Dorf R. «Systems, controls, embedded sys-tems, energy, and machines.» [PDF] – CRC Press, 2006. – 672 c.
2 Capehart B. «Web based energy infor-mation and control systems: case studies and ap-plications.» [PDF] / B. Capehart, L. Capehart – The Fairmont Press, 2005. – 555 c.
3 Using AT commands to Send and Receive SMS [Електронний ресурс] / Режим доступу :
http://www.control.com.sg/at_commands_sms.aspx

4 Лафоре Р. «Объектно-ориентированное программирование» [Текст] – СПб: Питер, 2004. – 923 с.
5 Юань Ф. «Программирование графики для Windows.» [Текст] – СПб.: Питер, 2002.–1072 с.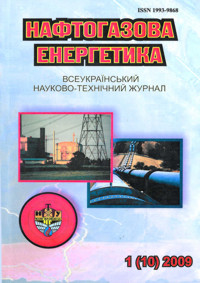 How to Cite
Кропивницька, В. Б., Гарасимів, Т. Г., & Гаврилко, С. М. (2008). ПРОГРАМНЕ ЗАБЕЗПЕЧЕННЯ СИСТЕМИ УПРАВЛІННЯ ЕНЕРГОРЕСУРСАМИ ІВАНО-ФРАНКІВСЬКОГО НАЦІОНАЛЬНОГО ТЕХНІЧНОГО УНІВЕРСИТЕТУ НАФТИ І ГАЗУ. Oil and Gas Power Engineering, 1(10), 103-107. Retrieved from http://nge.nung.edu.ua/index.php/nge/article/view/302
Section
SCIENCE AND MODERN TECHNOLOGIES