ОЦІНКА УМОВ ПРАЦІ ЕЛЕКТРОЗВАРЮВАЛЬНИКІВ У ПРОЦЕСІ ПРОВЕДЕННЯ ПЛАЗМОВОГО ЗВАРЮВАННЯ У НАФТОГАЗОВІЙ ГАЛУЗІ
Я. В. Куровець

ІФНТУНГ, 76019, м. Івано-Франківськ, вул. Карпатська, 15, тел. (03422) 42196

Я. М. Семчук

ІФНТУНГ, 76019, м. Івано-Франківськ, вул. Карпатська, 15, тел. (03422) 42196

Я. М. Литвин

ІФНТУНГ, 76019, м. Івано-Франківськ, вул. Карпатська, 15, тел. (03422) 42196
Abstract
Data of experiments of welding and plazma processes are resulted. Influence of welding works is considered on the microclimate of workings bays, and also to the ultraviolet radiation, noise on the organism of man during the leadthrough of welding works.
References
1 Алексеева И.С. Гигиеническая оценка ручной и механизированной плазменной резки нержавеющий стали и рекомендации по улучшению русловий труда / И.С.Алексеева, Ю.И.Норкин, О.Н.Тимофеева // Технология судостроения. – 1993. – №3.С.70-73.
2 Левченко О.Г. Методи нейтралізацій ток-сичних речовин у зварювальному виробництві./ О.Г.Левченко, С.А.Грищенко // Вісник. – К.: ННДіПБОП, 2003. – № 6. – С.19-23.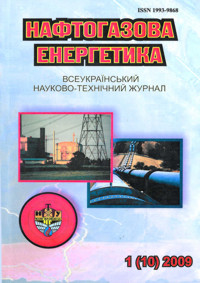 How to Cite
Куровець, Я. В., Семчук, Я. М., & Литвин, Я. М. (2008). ОЦІНКА УМОВ ПРАЦІ ЕЛЕКТРОЗВАРЮВАЛЬНИКІВ У ПРОЦЕСІ ПРОВЕДЕННЯ ПЛАЗМОВОГО ЗВАРЮВАННЯ У НАФТОГАЗОВІЙ ГАЛУЗІ. Oil and Gas Power Engineering, 1(10), 64-66. Retrieved from http://nge.nung.edu.ua/index.php/nge/article/view/289
Section
PHYSICAL AND TECHNICAL PROBLEMS OF ENERGY CARRIERS TRANSPORTATION STORAGE